About
Our 60+ Year History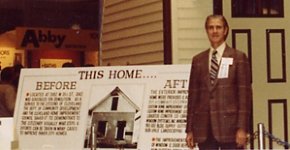 Sigmund Bialosky started in the home improvement business in the Cleveland area after World War II along with his brother, nephews and other family members. He gained knowledge of the business from the ground up as an installer of aluminum siding.
Sigmund always believed in providing his customers with quality products, professional workmanship and service at a fair and reasonable price.
Over the years, Custom Home Improvement has been a member of various trade organizations that work to improve the image and set higher standards for the home improvement industry: starting in 1958 with the Cleveland Home Improvement Council, then in 1979 and early 80's with the National Home Improvement Council, 1990's with NARI, and today, with PRO (Professional Remodelers of Ohio).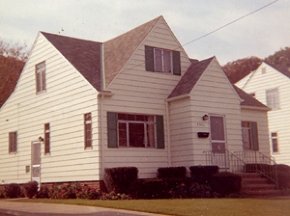 Sigmund's three sons, Glenn, Dan and Ron have all worked in the business as installers of various home improvements. Working with their father, uncles and cousins, they learned the business from the ground up — just like their father.
Sigmund's philosophy of doing business is still being carried out by Glenn, Dan and Ron since he retired in 1985.
At Custom Home Improvement you will receive that personal touch you can only find with a family-run business.
Custom Home Improvement's showroom as been in located in Cleveland for more than 45 years. With this history of longevity, rest assured, they will be there in the future for their customers' needs or service.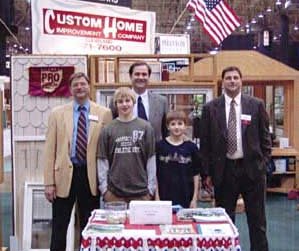 Glenn, Dan and Ron only ask for the opportunity to talk with you about how their long history and knowledge can help your remodeling project turn out right. Give us a call and become a member of Custom Home Improvement's family of satisfied customers.